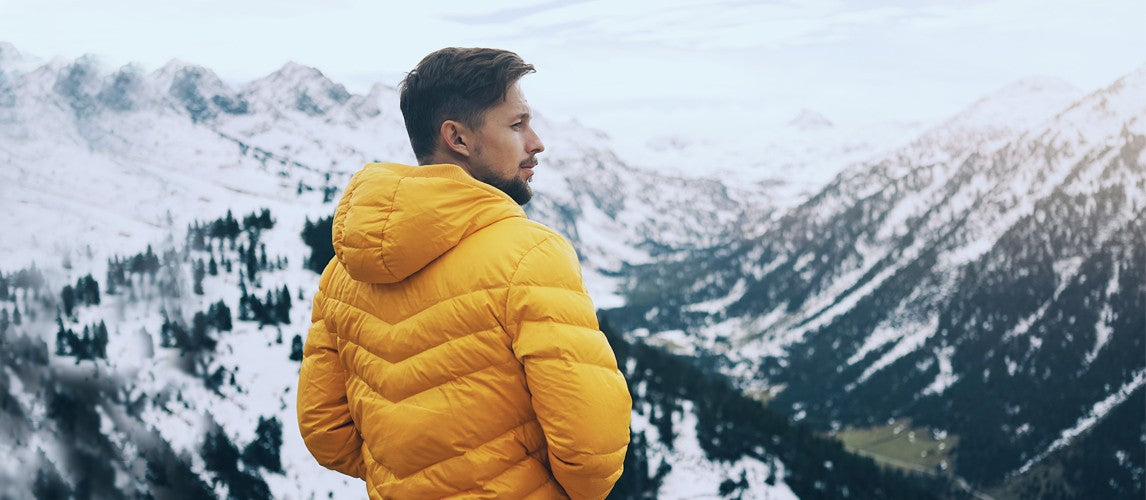 Here are five advantages to owning a good winter jacket for men.
This article will help you understand some of the main reasons for owning a winter jacket for men. We all enjoy being outside and trying new things. Having said that, winter jackets available for sale at Basecamp  will be extremely beneficial. These jackets will keep you warm while also protecting you from illnesses such as colds, fevers, and coughs.
With drastic weather changes on the horizon, it's critical to think about the changes you'll need to make to your jacket and wardrobe! High-quality coats are undeniably expensive sometimes, but they will last for years. Basecamp offers winter jackets for sale with reasonable costs and best quality possible. Make sure the winter jacket is double stitched or has stronger seams. Try stretching it and see if you can feel the resistance  and tear easily.
Also, wearing men's winter jackets, or the right winter clothing in harsh winter  can help your body fight hypothermia and frostbite. Both of these  conditions can  harm  your body's cells,  damage  tissues, and  even put your life at risk. In the cold winter, especially for children who cannot tolerate cold weather, it is best to keep them warm. Winter jackets can be expensive if they are made of high quality and  durable materials. 
With the weather coming up, here is the best winter jacket to look for!
Of course, it is important to choose the right material and the perfect outerwear that will  keep you comfortably warm. Jackets aren't meant to be used only once, so what you pay today can last for years to come.
Why do you need a good quality Winter Jacket?
Protect yourself from the wind -
A good winter jacket may be both cold and windproof, which is an important feature that many people overlook. Extreme weather conditions can be harsh due to strong winds that cause unbearable conditions. Making a mental note of this and purchasing a good windproof winter jacket will have you covered, literally!
Holds your body heat well - 
It's the only product that acts as body armour in this cold weather. You no longer need to wear multiple layers to stay warm. You only need this high-collar long-sleeve jacket to be ready for the season.
Long-lasting and durable - 
The prices appear to be completely reasonable when you consider the materials used to construct these winter jackets and the level of durability they provide. These winter jackets can last you nearly a decade or more if properly cared for.
Basecamp will be there for you every step of the way - 
We understand the complexities of purchasing the right type of winter jackets and are thus always available.
Stay Fashionable 
While it is critical to address the primary purpose of winter jackets, the vast array of options available leaves no stone unturned in terms of the possibility of styling clothes fashionably. After all, who doesn't appreciate a well-dressed winter ensemble?